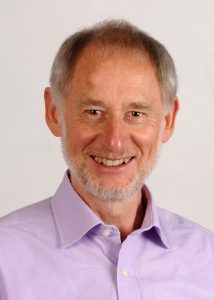 I came to the Alexander Technique about 20 years after I first read an article about it.  I was working as a Civil Engineer on high-pressure international projects such as the Channel Tunnel and Storebaelt link, which led to severe stress at work and at home. A teacher was nearby so I took a lesson. I walked out of her house feeling free, alive and knowing there was another way to be.  I was hooked.  I decided to take time out and work full time with the Technique at the Fellside teacher training school in Kendal. In the end I became a teacher myself in 2003 and am still bringing the Work into all areas of my life.
In 2008 I decided to investigate Craniosacral Therapy with Franklyn Sills at his Karuna Institute.  This was another "unlearning/learning" experience and here again the principles of working by "non-doing" apply for the forces of nature to take their course.
The people I work with come with all manner of pain, often when other more obvious treatments have failed, with back pain, limb pain, musicians, sports people and (as I did) with stress.  Working with people and witnessing the freedom and release they experience gives me deep satisfaction and continues my fascination at the complexity and potential of the human body.